Brashley Vineyards Wines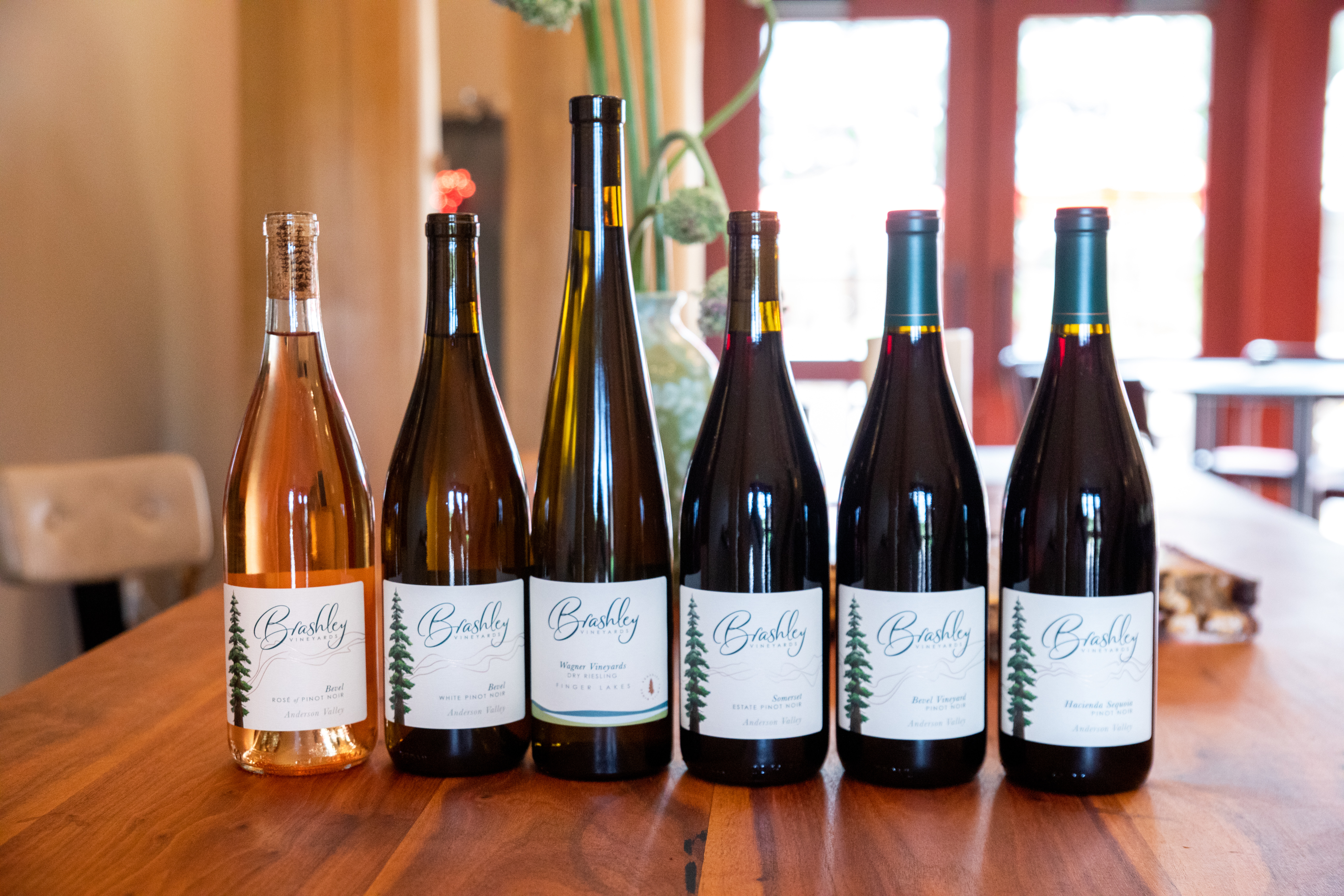 Brashley Vineyards is an Anderson Valley Winery producing elegant, single vineyard and estate vineyard wines including: Pinot Noir, White Pinot Noir, Sauvignon Blanc, Rosé of Pinot Noir & our dry Riesling. We are proud of our winemaking practices led by Winemaker Ashley Holland.
Learn more about our Winemaker Ashley Holland in a recent interview on The JetSetting Fashionista.
Our Estate Vineyards are organically farmed. After purchasing BEVEL, our second vineyard in 2019, we transitioned to organic farming. We are excited to say that we are now organically farmed. We are fortunate that our vineyard neighbors in Anderson Valley share that same commitment. Choose organically grown, family-owned wines.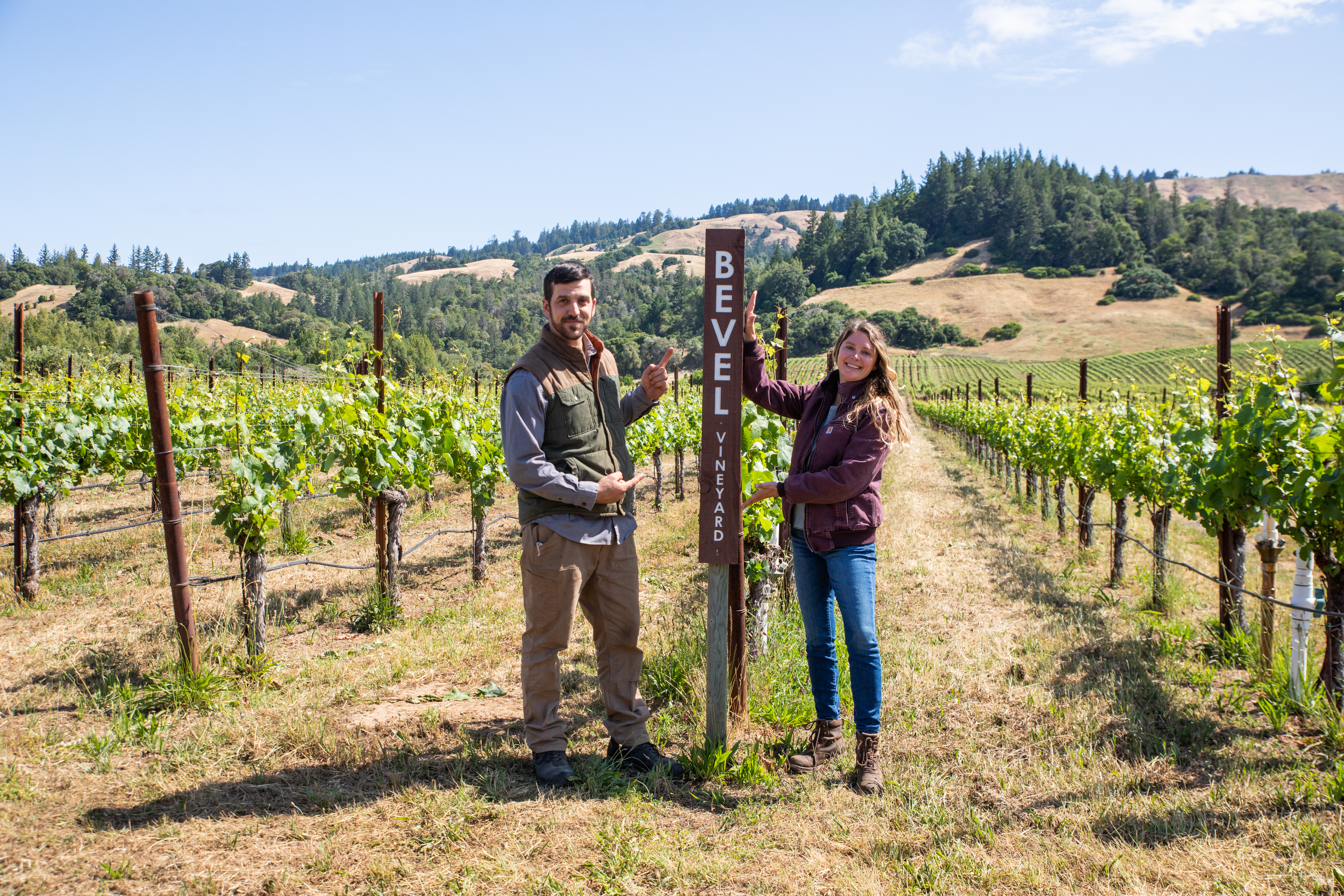 Bevel Vineyard Manager Greg Ardzrooni and Brashley Vineyards Winemaker Ashley Holland.
Brashley Vineyards 2023 Vintage Winemaker Notes
"2023 was our first year using concrete on our Dry Riesling and White Pinot Noir Wines. Slow and luscious fermentations with dry results are the final notes for a wonderful palette experiences. New French and Austrian barrels will give the red burgundy-style wines with a beautiful finish." Winemaker, Ashley Holland.
Brashley Vineyards 2022 Vintage Winemaker Notes
In 2022, with guidance from our Winemaker Ashley Holland, the vineyard transitioned from "spur" and cane to "fresh cane" at Hacienda Sequoia after 20+ years. The spurs provide the positioning on the vine but can get old and starved from age. We removed all the spurs and now we pull fresh cane each year after identifying the buds that will provide the canes for 2023 fruit.